Who are we?
​​​The Cyber Security Recruitment Company of the year we have led the Cyber Security Recruitment market since 2010
Known by CISO's, CEO's, COO's, Partners and company owners we have an unrivalled client portfolio ranging across a wide variety of different industries.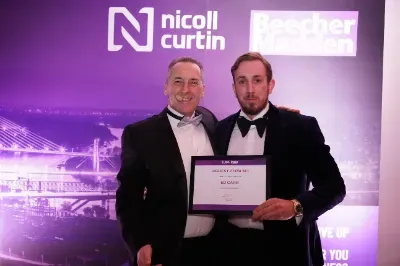 We utilise our industry knowledge and data-driven insights to help our candidates and clients make better hiring decisions.
Since joining the Nicoll Curtin group in 2018 we have gone from strength to strength and really enjoy being part of this productive and experienced team.
​Our Customers
BeecherMadden is a team of high-skilled recruitment professionals, dedicated across our chosen niche areas of focus. Our staff are trained to the highest standards in recruitment strategy, our industries and candidate & client quality.
We support our clients beyond their recruitment requirements, providing detailed one-to-one market intelligence, recruitment trends and proactive presentation of A-Player passive talent to support practice growth.
Finding the role that is right for our candidates, matters to us. Our consultants have been trained in their industries and will truly understand your job and career options.
They will spend time getting to know what you want to do next and matching that to opportunities that meet your requirements.
Get in touch to find out how we can help you
​​
​