Your career at Nicoll Curtin
Whether a strong desire to lead a team, focus on being the biggest biller or moving internationally – we work with you to outline your path and tailor your training and development programme to ensure you achieve it.
​We have an excellent commission scheme that we are happy to share at the interview stage and a competitive overall compensation package.
We have an extensive client list that you will be given access to, but bringing in your own business will be a requirement. Once your training is complete, we will get you to start business development, so it is important that you enjoy this element of the role!
The whole team are a positive, success-driven and a fun lot to be around. We are always looking for potential superstars so if you think you have what it takes register with us today!
​
​
​
​
What training do we offer?
We develop our people holistically which is designed to align group and individual goals with the organisations' overall vision. All new starters will have access to our learning and development platform that we have built and continued to update. On this platform, we have created a 10-day induction training plan which should give you the essentials to kick start your career. A lot of recruitment is learnt on the job but our internal team will also assess you and support you with additional training as appropriate.​
​​​​
What are the tracks you can take?
​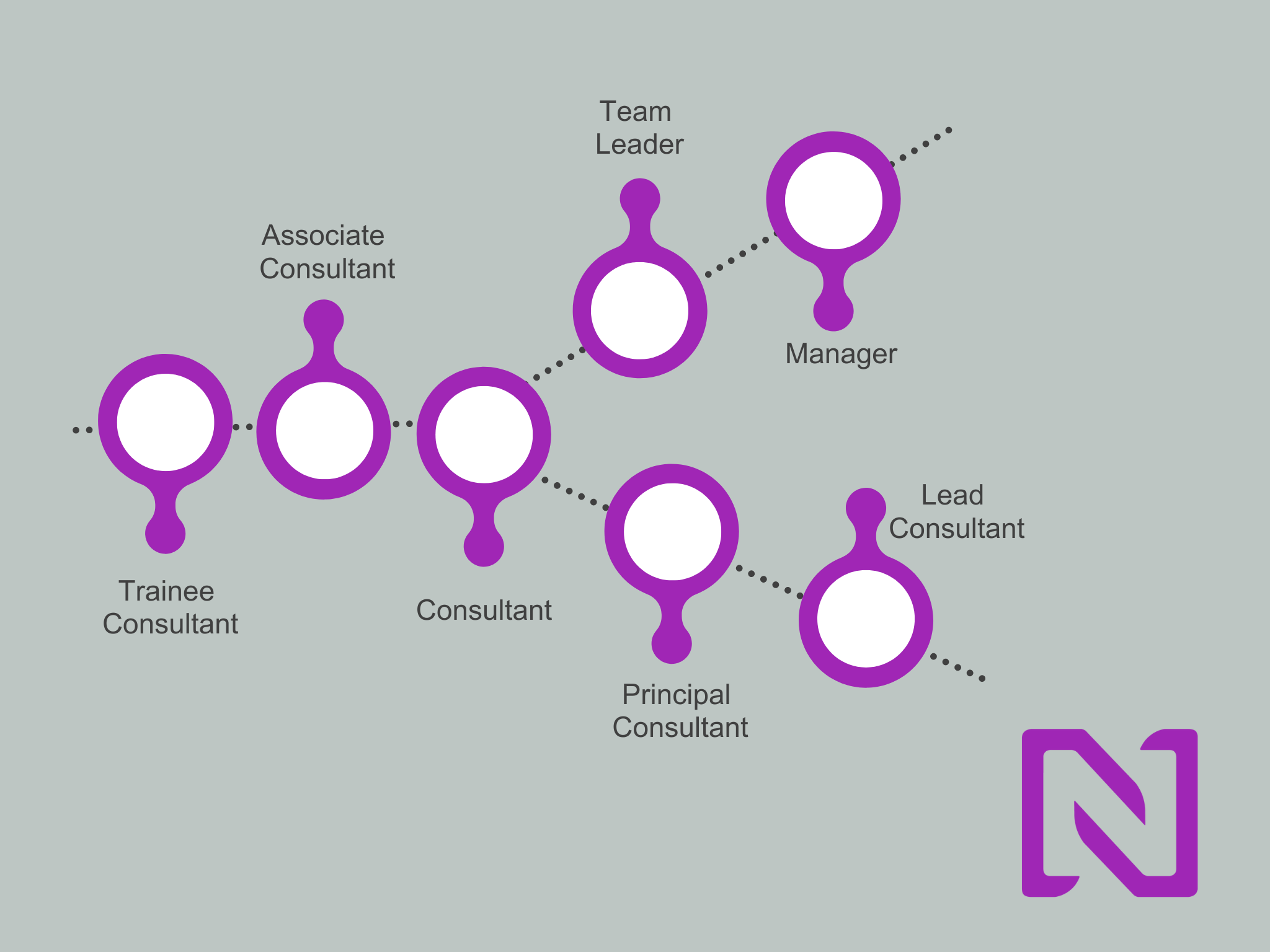 ​​
We offer 2 career tracks, Individual and Managerial with most consultants identifying their path at Consultant or Principal Consultant stage. ​
​For consultants who choose an individual track, you will be aiming for Principal Consultant into an Executive Principal Consultant, thereafter attaining directorship with the business.
For consultants who choose a managerial track, you may start as early as Consultant or Principal Consultant. You then move into a Team Lead position once you have proven growth within your team. Should you wish, you can then aim to be a Manager after continued success within your Team Leader position. Directorship with the business comes after that, where more strategic delivery will be expected of you.​