Back to Blogs
If you can't build a bridge, learn to swim - How to combat a skills shortage
Publish Date:

Posted about 2 years ago

Author:

Sam Burks
​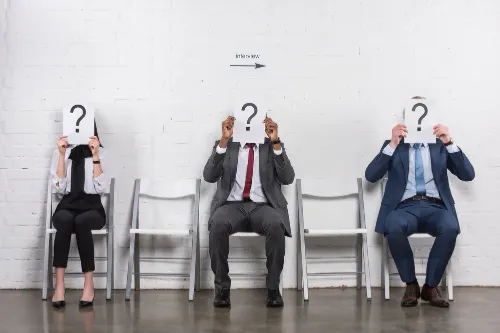 ​At the risk of starting on a negative note, there is a skills shortage in many industries, and the tech sector is particularly prone to it. Sorry, I appreciate that isn't the most cheerful of thoughts, but there is no point in avoiding the issue. Whether it is a result of the way we educate our children, a lack of investment at the top level, Brexit, or any of the many other valid reasons, the end result is that it is difficult to recruit into an area with a skills shortage. However, just because there is a shortage doesn't mean that is the end of the matter and there is no way of getting candidates. The big question is not whether there is a shortage, but how can we combat that shortage in a practical way?

At the risk of stating the obvious, it isn't that there is a problem with the roles that are available. We have some of the best IT and technology businesses in the world here in the UK and a constantly evolving landscape of start-ups and innovators. Where the problem lies is that the industry is unavoidably built on a fundamental need for specialist, highly-skilled, workers. In short, it isn't about the opportunity; it's about the lack of people able to fulfil the needs of the roles.

Practical solutions sometimes mean changing perspective

The important thing to focus on is that there isn't a lack of candidates; it is that there is a mismatch between candidates and roles. Taking a more pragmatic approach then, I guess we could be reminded of that old saying about what to do if life throws you a lemon. So how do we make lemonade out of this situation?

Can you introduce an upskill element?
While it may not be possible to appoint the candidate with the ideal skill set, it may well be possible to appoint the ideal person and train them to have the skillset you need. Most roles require multiple proficiencies, not just one. We have seen some real success where a candidate has been chosen who almost meets the full specification and has then been trained to meet all of it. In the meantime, the missing skills are freelanced on an 'as needed' basis. Not only does the total job still get done, but the employer also generates a very loyal employee who is invested in learning and growth.

Can you change the workplace?
Do you actually need the new employee to be sitting in the office all the time? We tend to default to old patterns, but if the pandemic has taught us anything, it is that remote working is a viable option. Geography becomes less of a factor if the role is mostly home-based, and this will automatically widen your pool of candidates.

Can you tweak the offer to nudge passive candidates into applying?
If you can raise the offer to a more tempting package, it will give you some leverage and attract more passive candidates. We are not talking about money here. Well, OK, perhaps that isn't quite true because a salary increase does partly drive motivation, but actually, unless it is a substantial rise, it won't make a lot of difference. What can be really tempting to candidates are lifestyle and achievement offers such as:
- Choosing their own working hours
- Additional holiday
- Productivity bonuses
- Perks and benefits such as extended healthcare. Even small ones such as free overnight stays for the partners of remote workers can be significant boosts. Having to go to London and stopover is annoying. Going to London to work but taking your partner as a perk is a nice evening away.

Have a creative talent strategy
The skills shortage is not going to resolve overnight, so having a long game seems sensible. The more that you can plan for your emerging needs for the future, the more that you can reach out and resolve the candidate problems in advance. If you can take the urgency out of your candidate search, then there is naturally going to be more opportunity for the candidates to become available.

Finally, all shortages are solved by a more effective supply, so having a good recruitment partner is vital. It is particularly important to get a specialist recruiter who really knows your world and can offer creative solutions to your problems.